For more than 15 years FinFiles has completed many projects and accumulated vast experience in the FinTech sector. Below you will find some key products and solutions that we have developed and created in collaboration with our clients.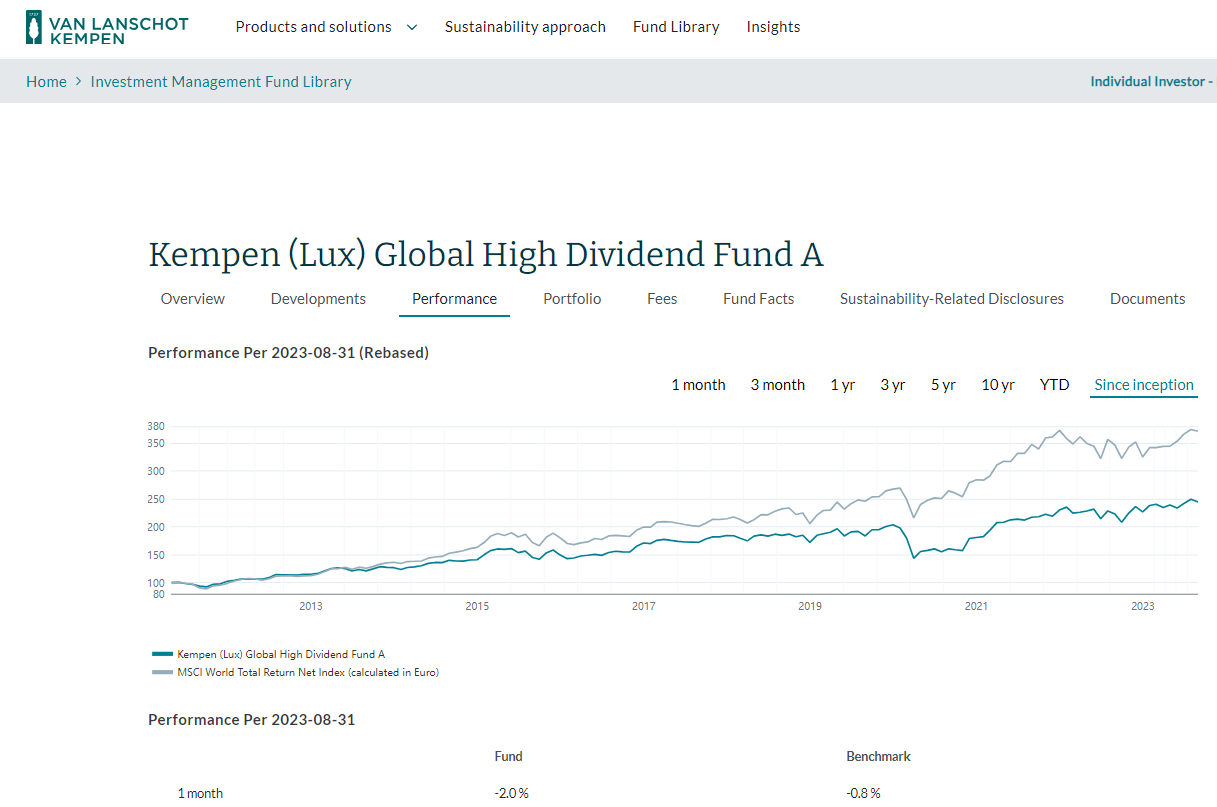 Van Lanschot Kempen Invesment Management
For Van Lanschot Kempen we have developed and implemented a full service publication solution for the Van Lanschot Kempen Fund and Strategies range. This solution includes factsheet generation, publication, backend management, programmatic API and documentation.
Since the implementation of the solution, the dissemination of the Van Lanschot Kempen fund data has become more uniform, exhibiting a single brand identity. With the automation of the creation of the monthly factsheets, the process has gained in efficiency, reducing time to market drastically.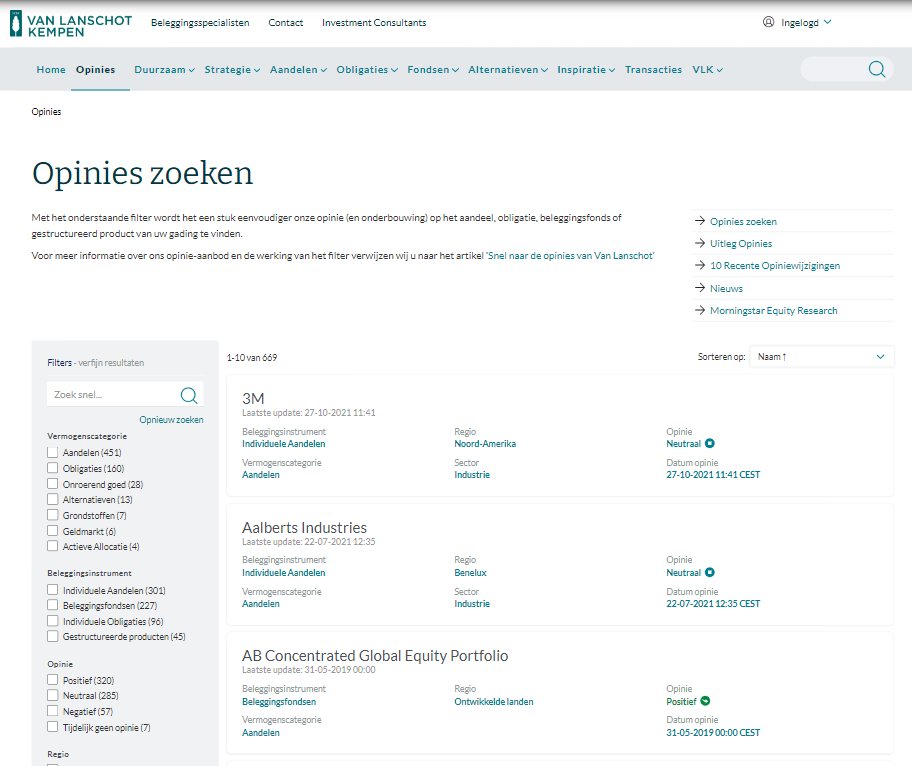 Van Lanschot Kempen Private Banking
FinFiles has co-created and developed for and with Van Lanschot Kempen Private Banking their multilingual intranet including API connectivity and powerful search capabilities. The internal information website solution includes a news section, workflow management, daily advice updates, external data integration and newsletter design.
The Beleggingsinformatie website provides all the information that the Van Lanschot Kempen investments team  needs to deliver to their clients, easily managed from a central data store.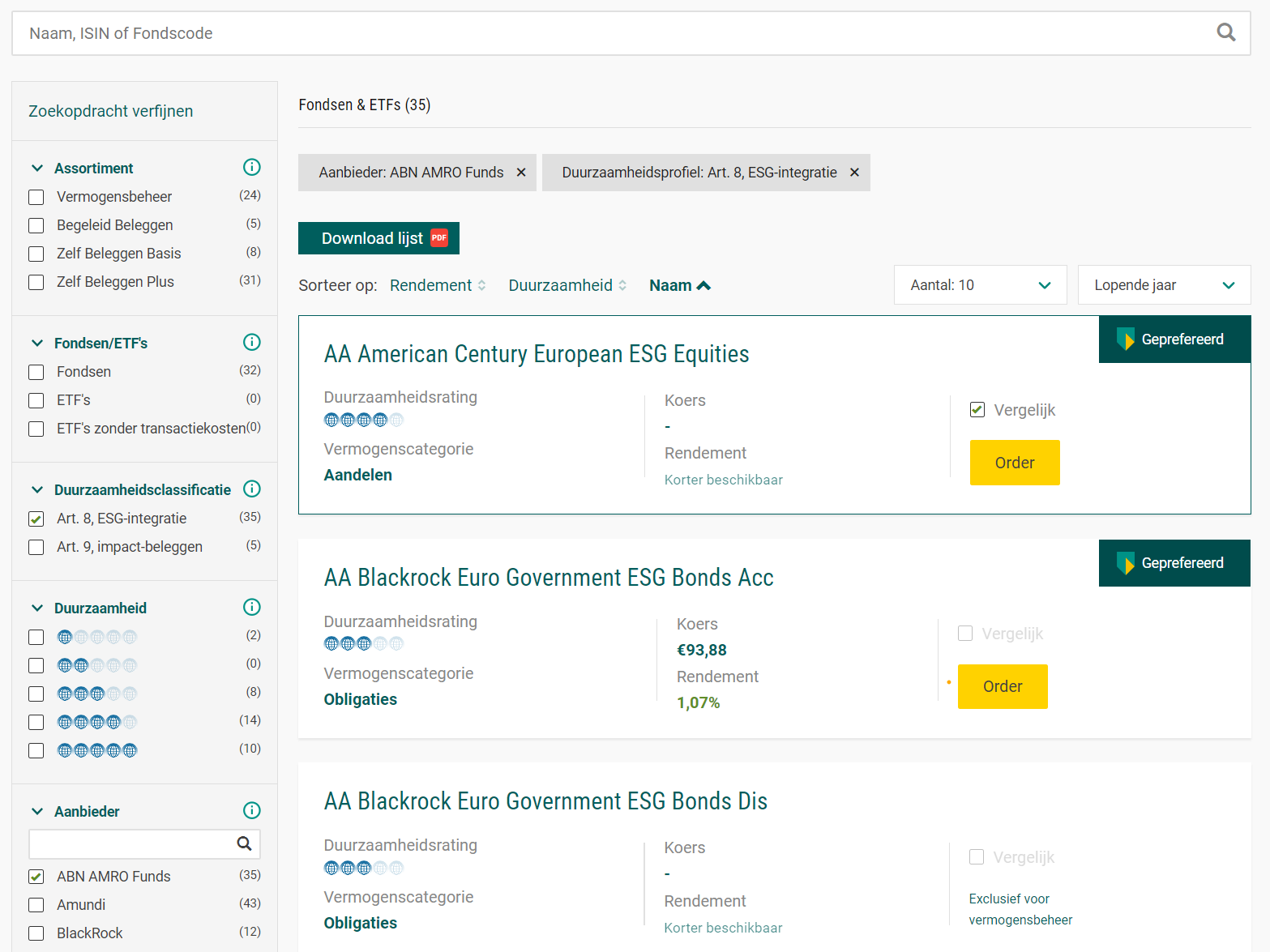 ABN AMRO Fundscreener
We developed the Fundscreener for ABN AMRO, one of the largest private banks in Europe. Clients and investors can easily search, analyse and compare their preferred funds and ETFs. The Fundscreener is part of our Mid-office range of solutions where the complete process of fund data management, control and publishing is handled by ABN AMRO.
Our DocLibrary database is integrated for a 100% compliant, accurate and complete overview of all available legal documents related to these funds and ETFs.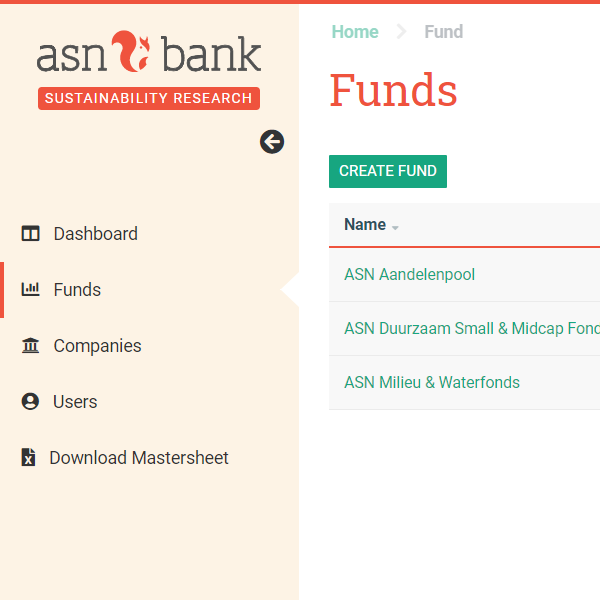 ASN Bank Sustainability Research
We developed a tailor-made Sustainability Research solution for the ESG analyst team at ASN Bank, to profile, store and search companies to include in their ESG investing process, boosting their efficiency with large volumes of data.
This ESG solution helps ASN Bank to review all information regarding the company profiles in a central location so that these can be easily managed, searched, compared and analysed using a unified workflow system that guides the user in an intuitive way.
Furthermore the analysts can create PDF reports and export Excel sheets to use and share in their internal systems and connect to other relevant distribution channels.