This new portal will help asset managers to collect SFDR & Taxonomy data from their own data providers, for their total universe.
It`s also possible to enrich the data with own data or insides and it`s easy to extract different portfolios from your universe.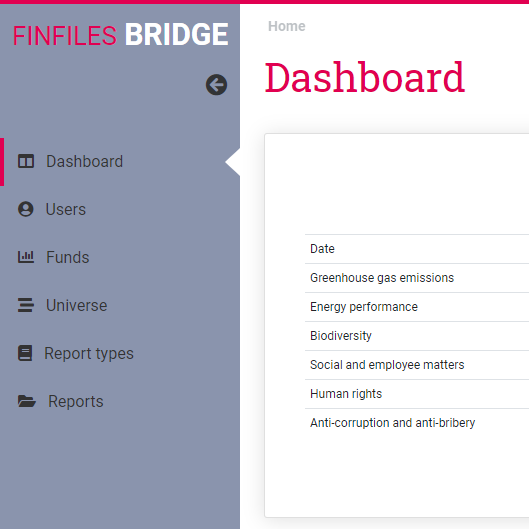 Gathering data from several data providers
It is possible to combine and prioritize data from different data vendors and your own data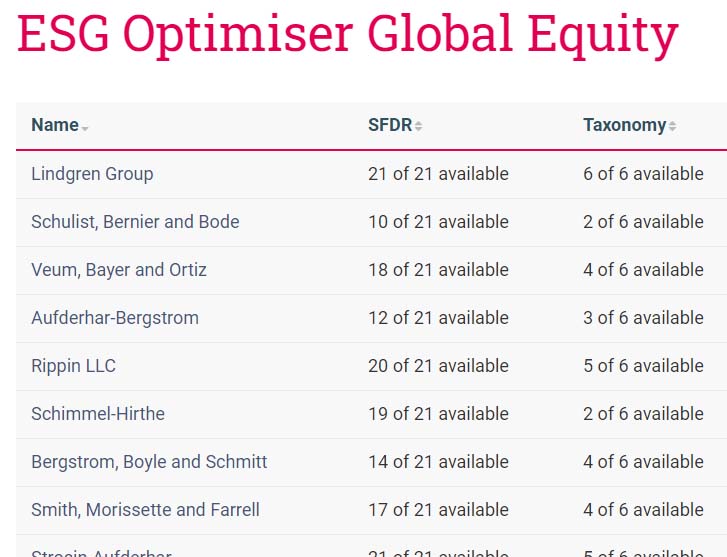 Compare individual names out of your universe, with your portfolio
Optimize and compare your portfolio on sustainable criteria by screening your universe.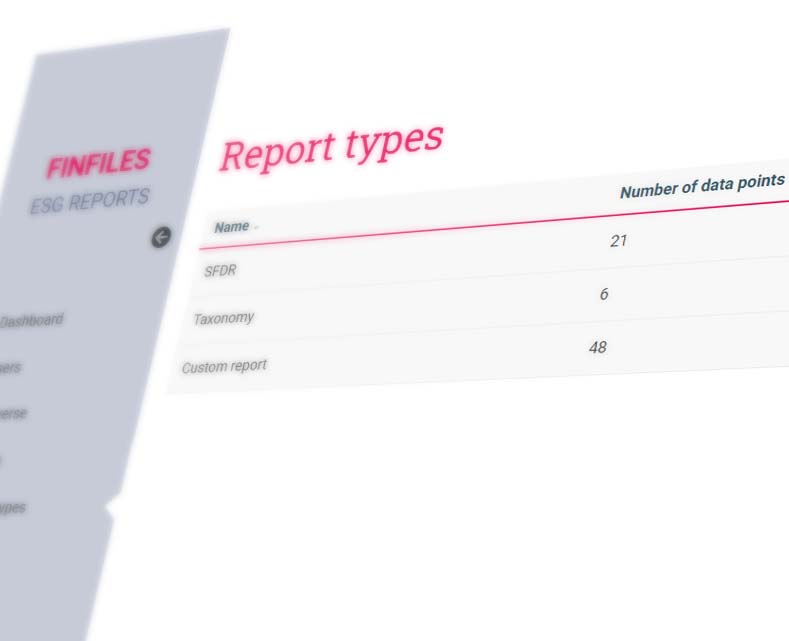 Make and file your own SFDR report on demand
It`s easy to make a snapshot of your different portfolios for periodic regulatory reporting and building your historical database.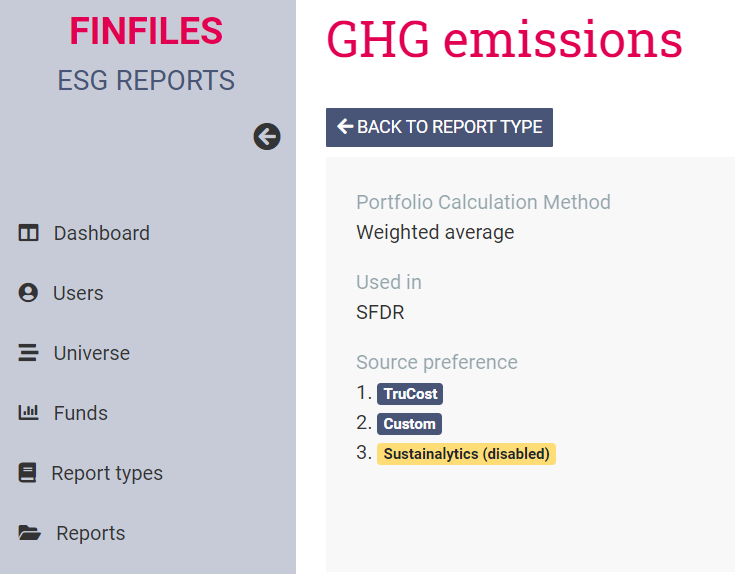 Flexibility and future proof
This portal is an fully inhouse creation, which makes it possible to add your own sustainable criteria/data and we are able to react fast on new upcoming SFDR or Taxonomy criteria